Lendr
Making borrowing responsible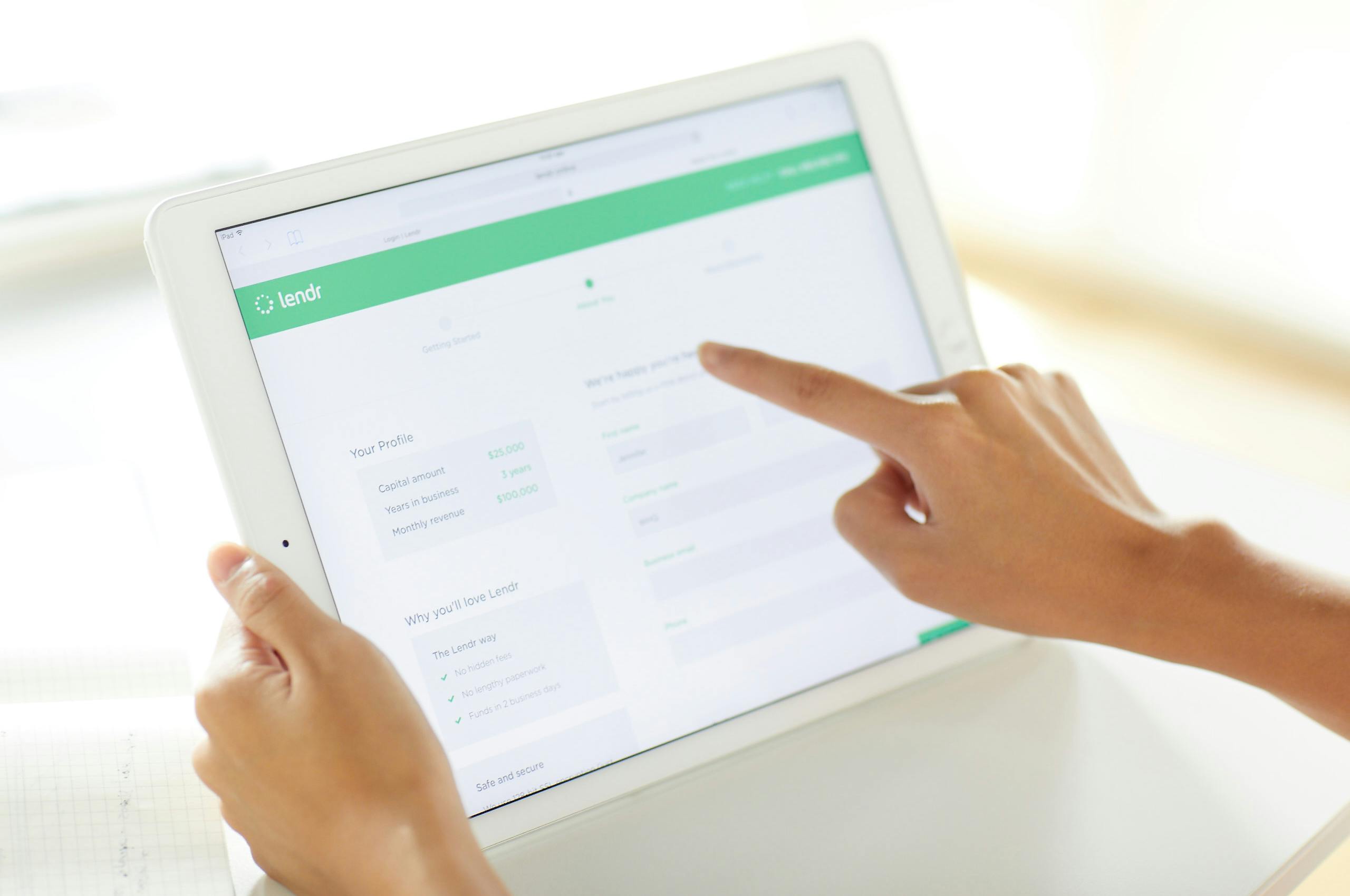 In an economy where it's almost impossible for small businesses to get traditional loans, Lendr offers fast, friction-free cash advances to help small- and medium-sized businesses grow. Lendr's unique approach is one that considers customers' complete business picture—the health of their business, real-time performance, and long-term potential, in order to better customize a plan that works for them.
WHQ was tasked with naming and branding. Our goal was to make a trustworthy modern brand that would bring simplicity to the business of lending.
Type
Branding
Digital Product
Website
An honest name and modern identity.
The brand name and identity are effortless because the mission is clear. We worked with the team to name the business. After defining the brand attributes — trustworthy, honest, proactive, and caring — we provided multiple naming concepts. One stood out from the crowd, fitting the friendly but professional character of the company — Lendr. The identity paired a contemporary typeface that feels financial and friendly with an emotive icon that represents the growth of customers' businesses.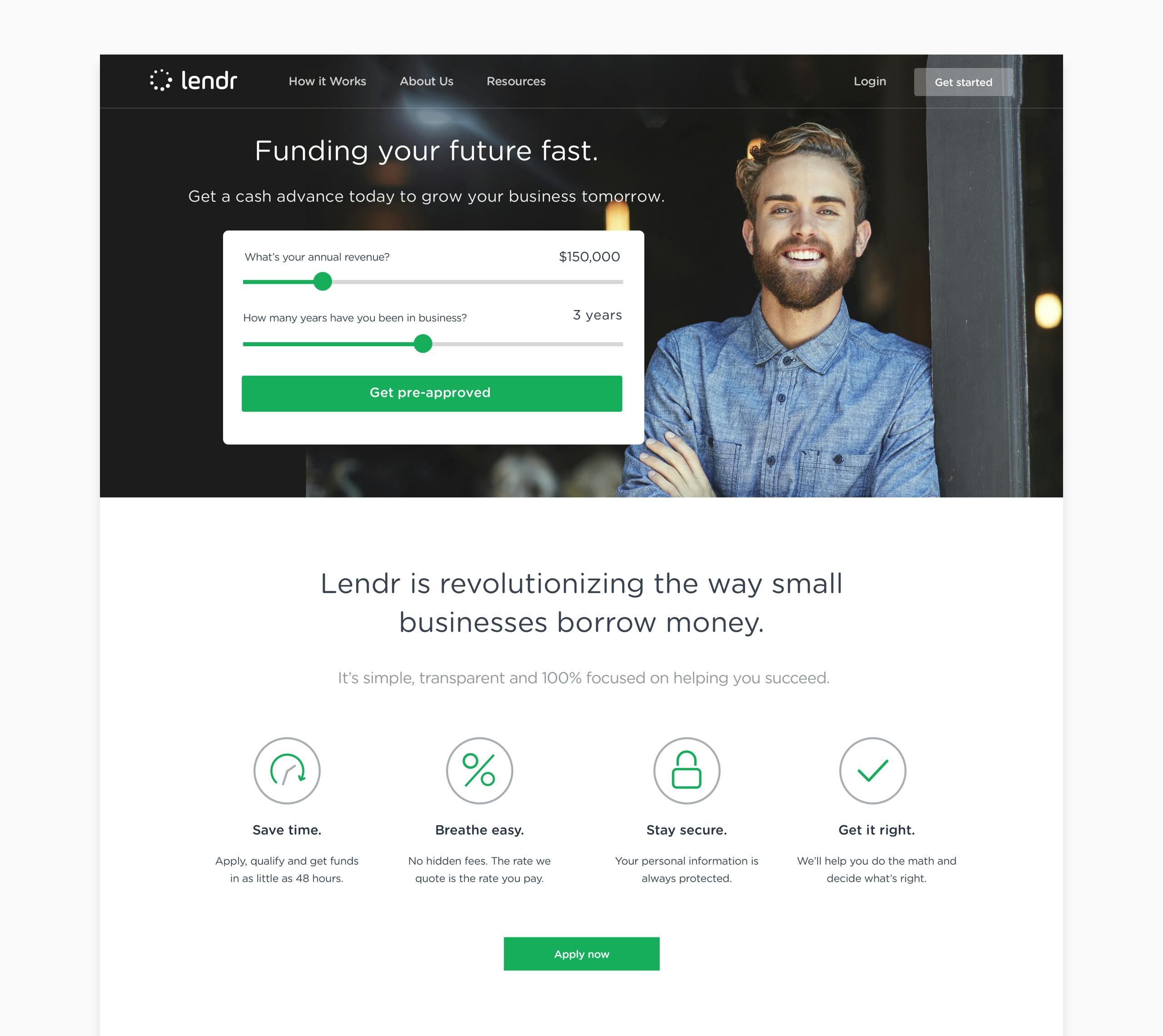 A friction-free application process
It was essential that the loan application process be as painless as possible for everyone, both the customer and the review team at Lendr. We began with a workflow following a user's path step-by-step through the application, while detailing external dependencies and internal logic at each point. This was followed by a design process that produced a clean, functional interface which removed barriers to application submission and increased customer conversions.