Spikeball
The fastest-growing sport in America
Spikeball has taken over parks and beaches across the country. What started as a competitive lawn game has quickly grown into one of the most popular sports in America. To be taken seriously in any industry, a new company needs a brand that breaks the mold yet embodies an energy that makes a visceral connection with its newfound audience. Spikeball is no different and remains the perfect example of a company that's achieved the near-impossible, an iconic brand that becomes widely known around the world.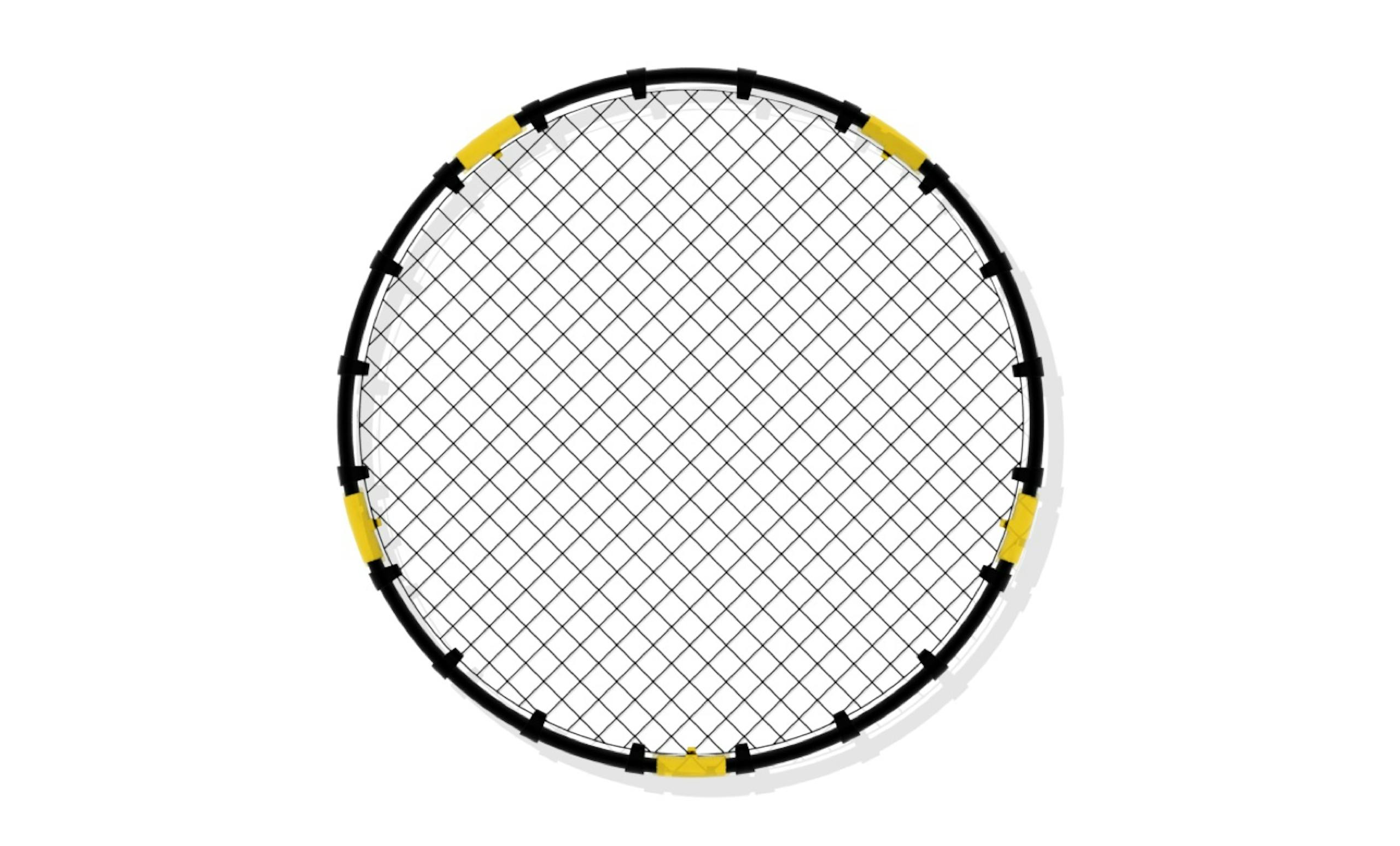 Sporting brand equity.
Designing a brand that resonates with people in the same irreverent manner the actual sport does was our primary goal. We wanted a dynamic and round icon, with energy that captured the essence of the game. Movement, a sense of action were also essential to us. We aspired to have the logotype, and it's mark fully connected, but would be equally impactful when they were separated and on their own. After some competitive research, we decided yellow and black were a color tandem that Spikeball could own because it wasn't found in any other sports brand identity. After many iterations, our WHQ team is proud of the visual vocabulary the Spikeball brand possesses.
Next stop the big leagues.
Dick's Sporting Goods confirmed they wanted to sell the Spikeball in its stores, REI called next, then Modell's and Big 5 Sporting Goods planned to stock Spikeball. In a welcome to the big-time moment, Spikeball realized it needed to update their point of purchase packaging. The task at hand was to create engaging packaging that would stand out on the shelves amongst the sea of sporting goods products at these stores. A photoshoot with professional Spikeball players (yes, it's a thing) helped show the game in action on the cover of the box. We agreed that including a well designed, iconic overview of rules of the game on the back would help educate potential buyers that aren't aware of the sport.
We've partnered with WHQ on everything from establishing our packaging architecture to designing a line of apparel. Their deep understanding of our brand and audience always shines through the thoughtful, impactful work.

—Nick Gonzales, VP of Marketing & Recovering Corporate American